Dear PCA family and patients,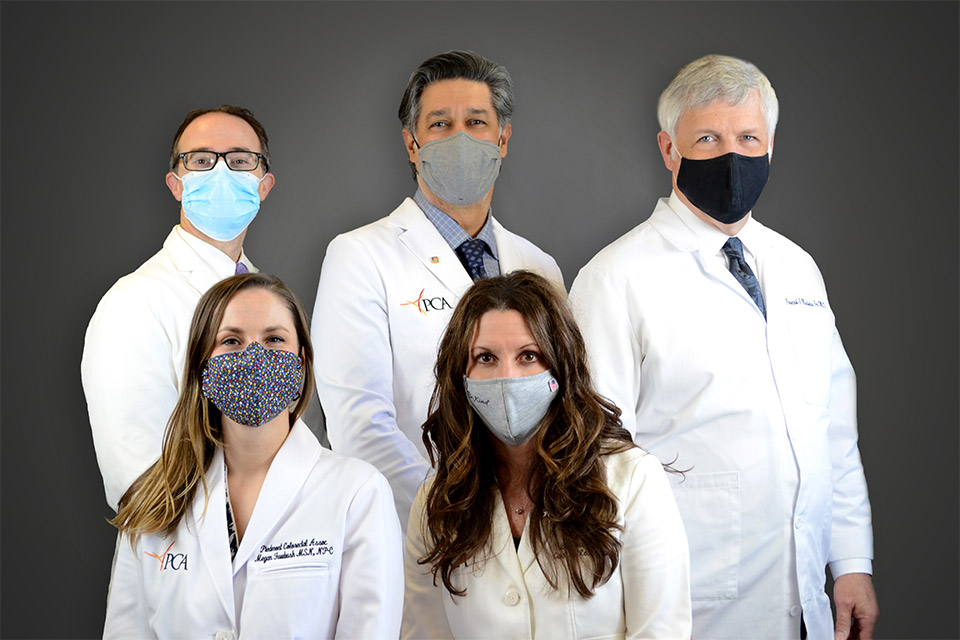 We have been closely monitoring the federal, state, and local responses to the fluid situation that is Covid–19. With 156,000 new cases worldwide and over 5000 deaths, we are taking this crisis very seriously. We are well aware that many of you have already made several adjustments to your work schedules and to your lifestyles as it relates to the current crisis. As a healthcare practice, there is nothing more important to us than the health of our patients. In these trying times, we are going to have to balance the needs of patients who require relatively urgent evaluation with the risks of exposure.
First, let me reassure you all that our offices are cleaned on a daily basis and that all exam rooms including pillows, bedding, and tables are changed and cleaned after each visit. We will be operating out of an abundance of caution with frequent handwashing, the use of sanitizers, and the routine use of gloves and masks by our staff for protecting patients checking in and out of the office. We will strive to limit the numbers of people in our waiting rooms by maximizing time between visits so that patients that need to be seen can be seen while still adhering to be precepts of social distancing.
Currently, we are working with Piedmont Healthcare and the individual hospitals, Piedmont Atlanta and Piedmont Henry, where our offices are located, to determine how we are going to respond to national and local calls to reduce elective procedures in our healthcare systems. This will obviously inconvenience many of you who have already changed your schedules to allot time for your own health care. It is very likely that we will be calling you to cancel elective surgery. Please be sure that this will not be done casually. Our plan is to put everyone on a waiting list that will then be managed first by disease priority and secondarily by time priority (first come first serve). Effective tomorrow, March 16, 2020, all late cancel fees and procedural cancellation fees will be waived. All patients who are exhibiting flulike symptoms should cancel their appointments and should be tested on a case by case basis. We also ask, if you have traveled out of the state or country in the last two weeks, that you cancel your appointment, quarantine as appropriate, and reschedule for sometime later in the spring as we know more of how this illness will evolve.
We do understand how this will create significant disruption as well as significant confusion and we will make ourselves and our staff available to help mitigate both of these negative impacts. If you would like more clarification, please call the office at (404) 351 – 7900 to talk to a member of our office staff. You can also access us at our website (or email-Anjelica at anj6563@gmail.com)or through MyChart for those of you who are already familiar with the EPIC system.
Once again, I encourage everyone to reflect upon the needs of the community as well as their own needs as we all seek an abbreviated end to this crisis.
Sincerely,
The PCA Physicians and Staff